Eldin Spring Festival 2019
Topic starter
April 20, 2019 3:27 pm
Hey everyone! The spring festival is now live on eldin!
The festival grounds can be found east of spawn on a network of islands. All you have to do to get there is head to the quarry and follow the road east across the bridge!
The festival features 8 activities / games, most with their own prize tokens! Prize tokens can be exchanged on Vendor Island for some sought after loot!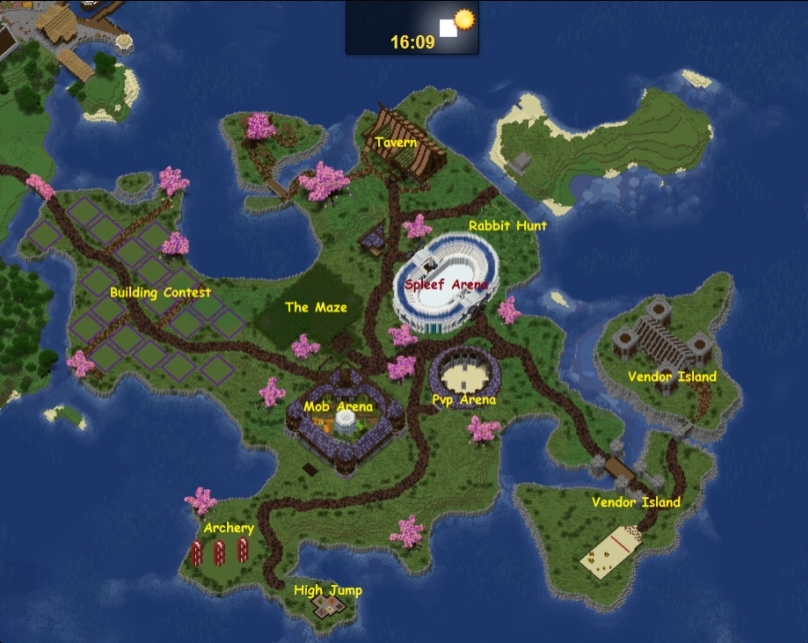 Below I'll list some information about each game / activity:
__Building Contest
All you have to do to get yourself a building plot is to ask Zephyna or Myself! The build contest will be Spring / Easter themed, so I want to see rabbits, flowers and easter eggs 🙂 On each build plot is a chest of goodies you can use to build, but you can use what ever material you want! The chest is for players who may not have materials but still want to participate in building! 
Near the end of the festival the builds will be judged by server staff and rewards will be given out!
1st Place: 20,000 trade bars
2nd Place: 12,000 trade bars
3rd Place: 8,000 trade bars
(More rewards will probably be added, perhaps festival tokens or a special item)
__Hedge Maze
Come get lost in the three part maze! Hidden secrets and mysteries await you in the maze. Completing the maze awards 1 Hedge Token that can be used at the Maze vendor on vendor island.
__Mob Arena
The festival features its very own spring themed mob arena! This mob arena is different than all the others, an upon completion of wave 10, and 20 (the boss waves) it will give out a Mob Arena Token that can be used at the Mob Arena Vendor on vendor island!
To join either talk to the npc out front or do:
__Spleef Arena
Eldin welcomes back the Spleef minigame! Challenge your friends to a game of block breaking and hilarity! 
To join either talk to the npc out front or do:
__Tavern
We understand that the festival is a big area, and all that running around can leave an Eldinite hungry. Enter the Tavern and get your hunger regenerated for free!
There is also a public ender chest you can use in the lobby!
__Rabbit Hunt
Think you can catch these speedy rabbits? Kill them and they have a chance to drop a Rabbit Token which can be exchanged for a new item on vendor island!
__PvP Arena
Be careful! pvp is enabled on the sands! We will be holding some pvp tournaments here in the future!
__Archery
Want to put your archery skills to the test? Bring a bow and bring some arrows, you'll need em! The archery range will give out an Archery Token only once all 9 targets are lit up at the same time (shoot the buttons on the targets)!
__High Jump
Don't worry, you won't die 😉 Fall from high in the sky and try to land within the holes in the ground! The smaller the hole the more Tokens you get! The break down of tokens is below:
1 token
2 tokens
4 tokens
6 tokens
10 tokens
__Vendor Island
This is where you can trade in all your festival tokens for fun prizes and great items! There are 5 festival vendors scattered around the island, one for each type of token!
There are 2 new items that you may not know what they do, so heres a picture of them: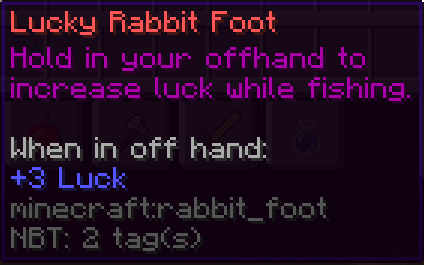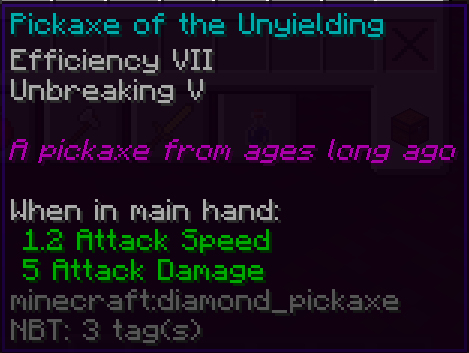 The Lucky Rabbit Foot increase your luck while fishing (if you hold it in your off hand) so you get a higher chance of treasures like enchantment books!
Pickaxe of the Unyielding is a blast from the past for those who remember it. Lots of those puppies were used to dig out Thorin's Hall. Just like the Reaper's Scythe, it's too expensive to enchant.
On behalf of all the server staff we hope you have a ton of fun with the festival 🙂 and who knows, more games and prizes could always be added so make sure to check back here regularly!
Topic starter
June 8, 2019 4:00 pm
Hey everyone! I'm please to announce the winners of the Spring Festival Building Contest!
__3rd Place
Congratulations NelsonFamily! You won yourself 8,000 trade bars! We all thought the tree was super well done and loved the big easter eggs too.
__2nd Place
Congratulations Bad_Cereal, you won yourself 12,000 trade bars! For anyone who doesn't know, theres a cool hidden entrance in the back of the head that leads to a secret control room. Find out what actually goes on in my brain thanks to cereal.
__1st Place
For the grand prize winner we would like to congratulate Elesef and his awesome bumble bee build! Seriously, its super cool. Enjoy the 20,000 trade bars!